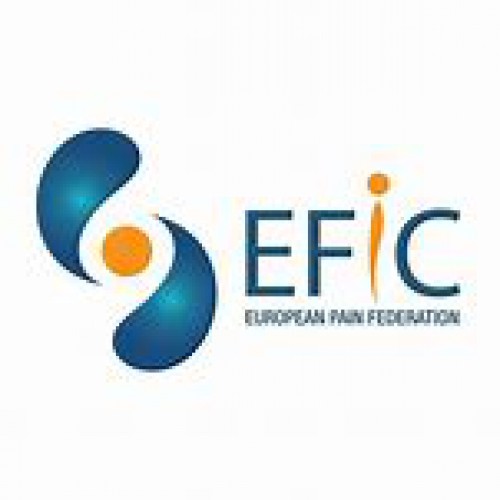 Unable to Attend #EFIC2019?
Join our Livestream to
Watch all Refresher Courses!
Dear Colleague,
Exciting news: Now you can join us next week at #EFIC2019, no matter where you are in the world. We are pleased to tell you more about how even if you cannot attend #EFIC2019 in person, you can participate via our livestream. Here is what will be streamed live via the platform:
Every session in the EFIC Hall
Auditorium 1A on Saturday, Sept 7th 2019
Every session in Auditorium 3A
View the #EFIC2019 Scientific Programme for more information.

This includes our popular Refresher Courses in full. You will have access to a complete educational course taught by leading pain experts.

Clink on the link below, and register to our EFIC Education Platform, it only takes few seconds and it is for free! Once you are registered you will automatically get access to the livestream.
Refresher Courses Overview

PAIN DURING AGING
4 September 2019
10:30 – 12:00
1. Pain in Children
2. Pain in Adolescents
3. Pain in the Elderly

HEADACHE AND OROFACIAL PAIN
4 September 2019
13:00 – 14:30
1. Introducing the International Classification of Headache Disorders
2. Clinical and para-clinical tests in the routine examination of headache patients
3. Therapeutic guidelines for common headache and facial pain disorders

ASSESSMENT OF PAIN
4 September 2019
14:30 – 16:00
1. Clinical diagnosis and physical examination
2. Questionnaires
3. Laboratory tests

ACUTE AND POSTSURGICAL PAIN
5 September 2019
10:30 – 12:00
1. Epidemiology, assessment and pathophysiological consequences of acute pain after surgery
2. Pharmacological management of acute pain after surgery
3. Interventions for management of acute and for prevention of chronic pain after surgery

CANCER (RELATED) PAIN
5 September 2019
14:30 – 16:00
1. The role of the WHO ladder after 30 years
2. Invasive treatment in acute cancer pain
3. Pain in cancer survivors

VISCERAL PAIN
5 September 2019
16:30 – 18:00
1. Definition, symptoms, epidemiology and assessment of visceral pain
2. Management and prognosis of functional gi pain
3. Management and prognosis of organic visceral pain

NEUROBIOLOGY OF PAIN
6 September 2019
10:30 – 12:00
1. Anatomy and physiology of the pain system
2. Neurophysiological bases for the somatosensory, cognitive and affective dimensions of pain
3. Sensitisation of peripheral and central pain mechanisms

PSYCHOSOCIAL ASPECTS OF PAIN
6 September 2019
14:30 – 16:00
1. From basic to applied science: Psychosocial models of pain chronicity
2. From construct to assessment: How to avoid getting lost in translation
3. From identification to effective treatment: Alternatives for the treatment of chronic pain

NEUROPATHIC PAIN
6 September 2019
16:30 – 18:00
1. Clinical examination, diagnosis and clinical presentation
2. Assessment
3. Treatment

AXIAL PAIN
7 September 2019
12:45 – 14:15
1. Spinal pain: definitions, mechanisms and risk factors
2. Spinal pain: clinical assessment and appropriate imaging
3. Non-invasive physical therapies for spinal pain – current evidence